About Soulshine Family Wellness Center
It's Your Time to Shine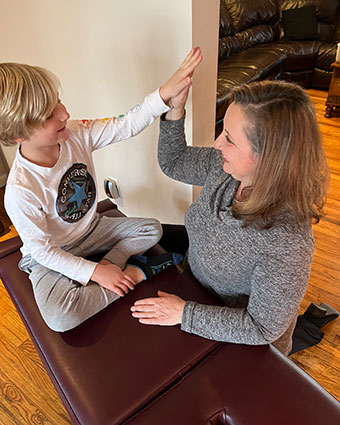 We are passionate about helping you achieve your personal health and wellness goals. For some of our practice members, the only goal they can initially think of is getting rid of pain — we see beyond that. But getting out of pain is the first step in creating the abundant life you deserve, and we strive to help you do that too. Our goal is not just to restore you to a prior state of health, but to go beyond that to a whole new level of wellness through optimal nerve flow and a healthy tone in your nervous system. The tone of your nervous system determines your quality of life, so our goal is to always improve that tone, thereby improving spinal function. Our practice provides a unique approach to chiropractic care and family wellness, so you can optimize your highest potential and shine.
Here are some ways every member of the family can benefit from our care:
Giving moms and dads the tools to cope with family and work-related stress
Helping children with issues such as allergies, asthma, and ADHD thrive
Providing seniors with an increased sense of purpose in life
Our History
Dr. Wendy earned her Doctor of Chiropractic degree from Life University in Atlanta, GA, in June of 2001. She began her chiropractic career in Park Slope, Brooklyn, NY. There she created a vibrant family wellness center that served neighbors and families for 9 years.
In 2010 following her love of nature and the mountains, moved to Denver, CO. There, she established Soulshine a thriving Family Wellness Center in the charming Platt Park neighborhood. Dr. Wendy served an incredible, diverse and dedicated community of practice members. She loved every moment of her time in Denver. After 10+ years of continued dedication to service, and personal and professional development, Dr. Wendy has completed the circle by returning to her home state, New Jersey to be surrounded by family and begin her next chapter.
Enter Soulshine's newest location, Glen Rock. Glen Rock embodies the balance of proximity to the rigors of city life, and the rejuvenation that comes with beautiful natural surroundings.
Soulshine Family Wellness Center is an affiliate of the 100 year practice. The 100 Year Practice, is a group of Passionate Chiropractors dedicated to Transforming Health and Longevity Worldwide – providing you and your loved ones with the information and resources to live your best life every day, from birth to 100 years and beyond.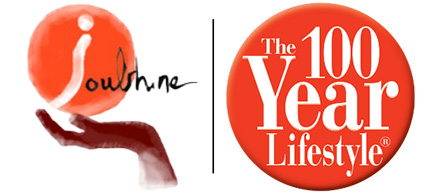 Our office is relaxed, upbeat and playful. Dr. Wendy's son and dog are often here, along with the children we care for, and the result is an inviting atmosphere where people feel at home among friends.
Recognizing that it can be difficult to go somewhere to get chiropractic care, Dr. Wendy is excited to offer a hybrid approach—we welcome office visits, and we are also happy to offer house calls.
MEET DR. WENDY MORRIS »

Endless Possibilities
Without interference in your nervous system, there are endless possibilities of what you can achieve. Whether you're in pain, stressed out or ready for a change, Dr. Wendy sees your possibilities, and her goal is to remove interferences from your nervous system so you can achieve your highest potential and live your very best life. At Soulshine We don't just want to get you back to some adequate level of health, there is always more available to you in terms of health, energy and vitality, and we want you to keep striving for that highest possible version of yourself!
Working together our care helps you transform your life. By restoring your brain-to-body connection, communication is restored, and your body does the healing it needs. Your body is strong and powerful, and when given the opportunity to heal and change, it will.
Start Today
Contact Soulshine Family Wellness Center today to schedule an appointment.

About Soulshine Family Wellness Center | (201) 817-5811