New Practice Members at
Soulshine Family Wellness Center
It's your time to shine! Take that first step by becoming a practice member!
Before Your Visit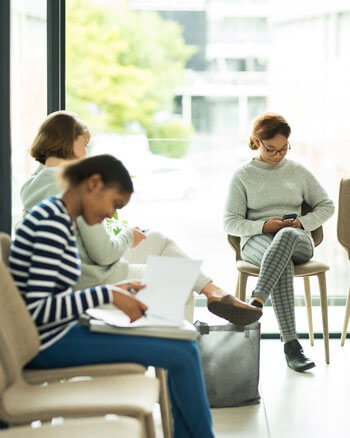 Whether you are coming into the office or having a house call appointment, we ask you to complete our new practice member paperwork online before your appointment. Plan for about an hour for the appointment, and wear something comfortable. For house calls, we will generally do the consultation over the phone, and then the examination and adjustment at the visit.
ONLINE FORMS »

Your First Appointment
Your first appointment is our information-gathering visit. Dr. Wendy will welcome you and chat with you to get to know you as a person, not just your health history. She's an excellent listener and will encourage you to tell your story in your own way—it's important to us that you feel seen and heard. If this is a house call, this portion of the appointment will usually be done over the phone before Dr. Wendy visits you.
She'll conduct a thorough examination to help her locate the underlying causes of your condition. Then she'll do a gentle, light force adjustment to provide you with some relief.
Your Second Appointment
At your next appointment (in-office or at home), Dr. Wendy will present her report of findings, explaining exactly what she thinks is going on with your body, and how chiropractic care can help. She'll help you understand the choices you have for how to proceed, so you can make an informed decision about care. She'll also explain the costs, so there will be no surprises along the way. If you're ready to begin your care plan, we'll start treatment at this visit.
Getting the Care You Need
We want to ensure you get the care you and your family need, so we offer various payment options. We accept all major credit cards, as well as ChiroHealthUSA and Care Credit. You may also use your health savings account (HSA).
Contact us today to schedule your first appointment. We look forward to welcoming your family into our care.
CONTACT US »

New Practice Members at Soulshine Family Wellness Center | (201) 817-5811